Energy savings certificates in the clay brick and tile industry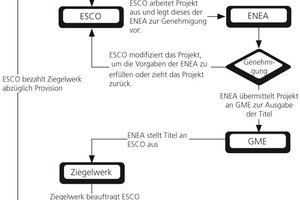 Energy Savings Certificates (ESC), also called white certificates, are intended to promote savings in the consumption of fossil fuel energy. This support system generally allows the initiator of the measure for improving efficiency to receive a one-off or repeated ­remuneration.
1 Situation in Europe
Programmes to improve energy efficiency in compliance with Article 4.5 of the EU Directive 2006/32 are currently in effect in some EU countries (»Table 1). In each country, the programme is regulated and organized differently. Common to all programmes is that specific national energy saving goals are set.
In the EU member countries in which no such programmes are as yet in preparation, discussions on their introduction by 5 June 2014 at the latest are underway (EU-Energy Efficiency Directive 2012/27/EU – EnEff-RL1). The discussions in Austria, Sweden and Croatia are...