On the death of Kastulus Bader
24.01.2022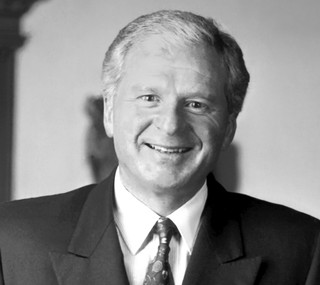 © Leipfinger Bader The new year has begun with a painful loss for the Leipfinger-Bader brickworks family in Vatersdorf. On Wednesday, 19 January, Kastulus Bader, who managed the brickworks for decades and built it up into one of Germany's leading companies in the building materials sector, passed away at the age of 81.
Kastulus Bader was a thoroughbred entrepreneur with heart and soul in every respect. After he joined his parents' company in 1963 at the age of 23 as a graduate engineer, it was above all his entrepreneurial visions and his impressive ability to successfully put them into practice that laid the foundations for Leipfinger-Bader's rapid success story, which continues to this day.
True to his life's motto "Nothing is as constant as change", Kastulus Bader has had a decisive influence on the brickworks, both humanly and entrepreneurially, for more than four decades. Continuously developing bricks as a healthy and sustainable building material was always a matter close to his heart, for which he never avoided a challenge. Thanks to Kastulus Bader's pioneering management, Leipfinger-Bader set standards in the industry and grew over the years to become one of Germany's leading producers of sustainable brick products.
The Bader family mourns the loss of a beloved husband, father of four children, father-in-law and grandfather. His son Thomas Bader, Managing Director of Ziegelwerke Leipfinger-Bader, describes his father with the moving words: "He was a role model through and through, emotional and combative for the cause."
Leipfinger Bader