Tyrolit
Reliabilty first: high-performance brick grinders from Tyrolit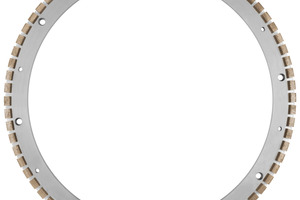 Tyrolit
»
Tyrolit offers a broad range of reliable brick grinders suitable for various types of plane bricks
Tyrolit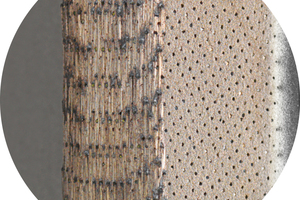 Tyrolit
»
On request, Tyrolit brick grinders can be customized, providing more or less segments of 24 x 15 x 20 mm each
Tyrolit
Besides a wide range of grinding and diamond tools, Tyrolit also offers an extensive assortment of reliable brick grinders for plane bricks, matching various machine producers and ring types.
When it comes to reliable brick grinders, Tyrolit has been the first choice for the brick and refractory industries for decades. The company's assortment for the grinding of various types of plane bricks comprises brick grinders from diameters of 500 to 900 mm. The brick grinders come with segments in TGD® Technology, which guarantees productivity and precise grinding: The intelligent grain distribution ensures smooth running even at high grinding speeds, resulting in an enhanced grinding performance. All rings/segments are pre-grinded, which makes the brick grinders ready for service immediately upon delivery, providing optimum results right from the start. For an even better grinding of refractory bricks, TYROLIT also offers a Long-Life version of the brick grinder.
One special service provided by the Tyrolean producer of grinding tools is the production of customized variants. According to their needs, customers can conveniently order their very own version of the grinder by contacting .