EnergyNest and Senftenbacher set new standards for climate-neutral industrial production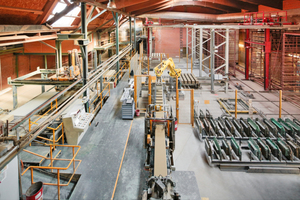 Photo/Foto: Senftenbacher
»1
Senftenbacher brickworks invests in a large thermal battery
Photo/Foto: Senftenbacher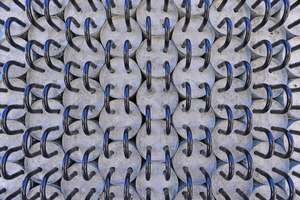 Photo/Foto EnergyNest
»2
The thermal storage is planned for an output of 6 to 8 MWh
Photo/Foto EnergyNest
The thermal battery specialist, EnergyNest will install a large thermal energy storage battery at the Austrian brick manufacturer Senftenbacher significantly reducing their fuel consumption.
The planned thermal storage facility with a capacity of 6 to 8 MWh will temporarily store excess energy in the form of hot air from a tunnel furnace. The stored heat is converted into steam and later reused in production. In reusing this energy, the thermal battery can completely replace natural gas as an energy source in a later production stage. Previously unused waste heat thus becomes a primary energy source. As a result, the costs for natural gas as well as at least 1500 to 2000 tons of CO2 per year are saved. In the second half of the year the production process and installation will start.
With this project, Senftenbacher is taking a big step towards reducing the CO2 emissions of its industrial production. "We take our climate responsibility very seriously and are sending a clear signal with this decarbonization project", said Peter Flotzinger, Managing Director of Senftenbacher.
Due to the high degree of innovation and the great decarbonization potential of the thermal battery, the European Union supports the joint project of EnergyNest and Senftenbacher within the Horizon2020 SME-I programme. The EU milestone project thus sets a new standard for the decarbonization of industrial production.
EnergyNest AS
https://energy-nest.com
About EnergyNest AS
EnergyNest is a Norwegian technology company founded in 2011. The company has developed a highly flexible thermal Battery, which enables customers along the entire energy system to maximize the value of their energy. EnergyNest is currently constructing two commercial projects based on its award-winning technology. A demonstration unit in Masdar City (Abu Dhabi) has been successfully tested over several years. Its performance was externally validated in 2017 by DNV GL. During 2018 a production hub for thermal Batteries was inaugurated in Rotterdam.
EnergyNest's thermal Batteries are designed in accordance to 20-foot intermodal containers (6 x 2 x 2 m), modular, fully scalable and environmentally friendly. The storage medium is the high performance concrete Heatcrete® which is superior in heat conductivity, heat capacity and mechanical strength with a life span of 30 to 50 years without any degradation.