Nelskamp temporarily discontinues clay roof tile production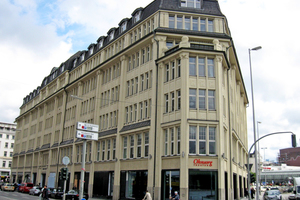 Dachziegelwerke Nelskamp GmbH
»
Roof tiles from Nelskamp were used for the renovation of the Ohnsorg Theatre in Hamburg
Dachziegelwerke Nelskamp GmbH
Dachziegelwerke Nelskamp, manufacturer of roof tiles and accessories, has stopped the production of clay roof tiles as of 1 September 2022. According to a company statement, the stop of the energy-intensive production was decided as a result of the massive increase in energy prices. In a two-year comparison, the purchase prices for gas had recently increased by a factor of 16 and those for electricity by a factor of 15.5. In addition, there would be the energy price levy and other levies from October. The market situation for gas and electricity is also so uncertain that future costs cannot be reliably calculated, the statement continues. The decision had nothing to do with the order situation, which had recently been "excellent", Nelskamp was quoted as saying in the trade press.
According to reports in the regional press, almost 300 employees are affected by this decision: 200 employees in the Groß Ammensleben plant (Saxony-Anhalt) and 100 in the Unsleben plant (Bavaria) will be put on short-time work for an indefinite period. Production at the three roof tile locations will continue without restrictions. Roof tiles are not as energy-intensive and therefore not affected by the cost increases as much as clay tiles.
It is currently unclear when the production of clay roof tiles can be resumed and whether support will come from the state. A permanent closure cannot be completely ruled out either.
Only in April this year, Nelskamp had completed a comprehensive financial and operational restructuring. The company had filed for protective shield proceedings in April 2021 of last year, following delays in the modernisation of production facilities and liquidity bottlenecks caused by production stoppages. As a result, the production site in Schermbeck (North Rhine-Westphalia) was closed and around 80 staff positions were cut.